Coast To Coast IWCIMP343X
Posted On July 26, 2021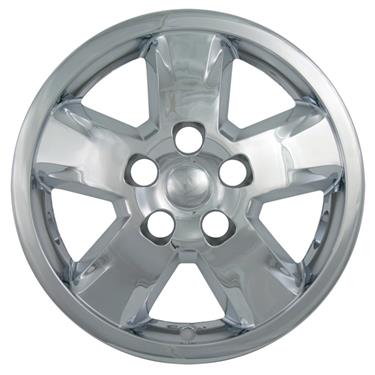 IMP-343X Jeep Grand Cherokee Chrome Wheel Skin (Hubcap/Wheelcover) 17 Inch
***** IN STOCK READY TO SHIP *****

Make/Model/Year:
Jeep Grand Cherokee 2011-2013
Product Specifications:
Product ID: IMP-343X
Product: Chrome Wheel Skin
Fitment: Not Universal
Material: Plastic
Style: 5 Spoke
Finish: Chrome

'11-13 Jeep Grand Cherokee Laredo 17″ Chrome Wheel Skins
This 17″ 5 spoke chrome wheel skin is for the 2011-2013 Jeep Grand Cherokee Laredo equipped with the matching 17″ 5 spoke aluminum wheel only (see example photo). They are simple to install and instantly give the appearance of a real chrome wheel. They are made out of durable chrome plated plastic.